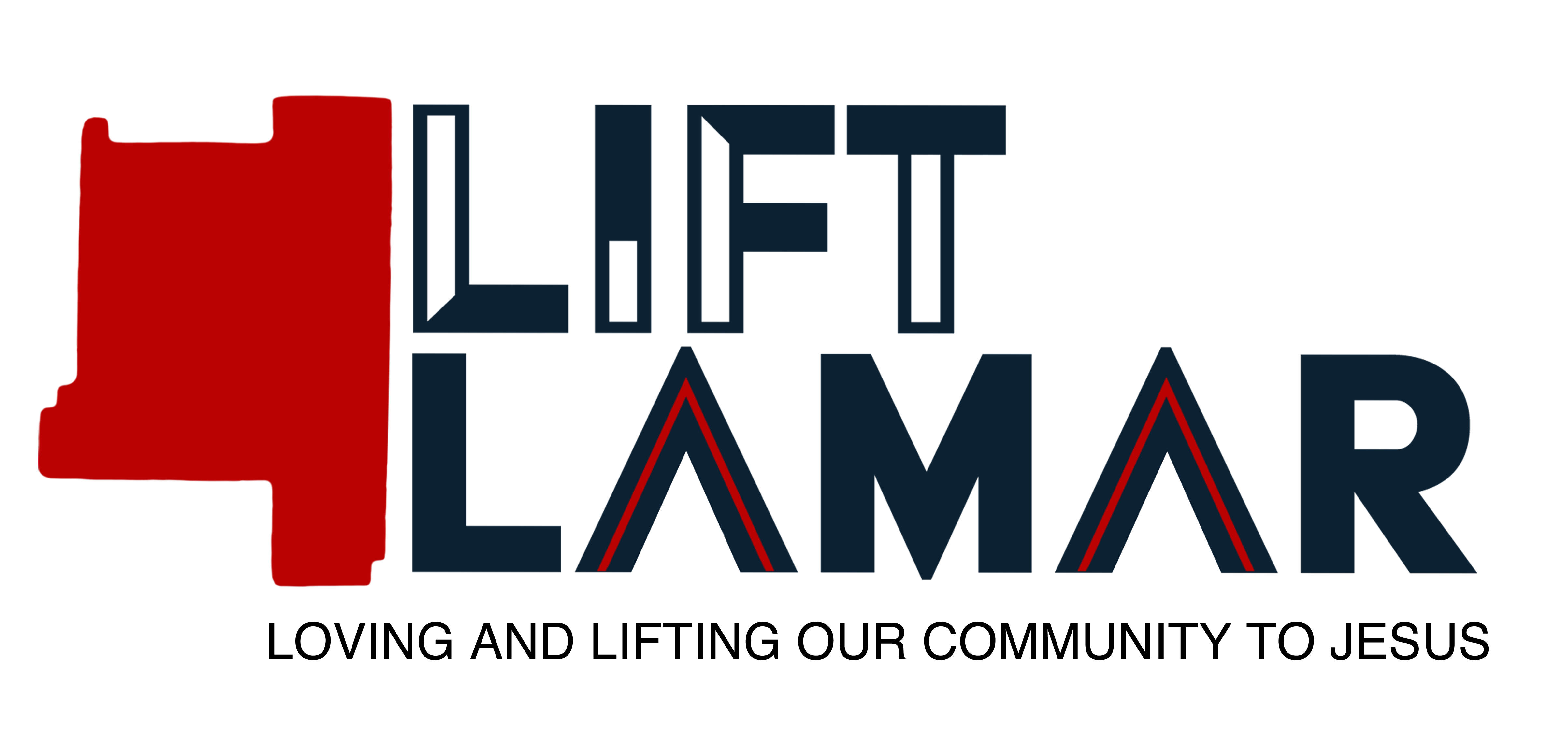 Lift Lamar exists to provide a concentrated time for our church to intentionally love our community and lift them to Jesus through service that is fueled by the Gospel.
Lift Lamar is an opportunity to serve our local community through small scheduled mission projects throughout the week. There are mission projects available for all age groups and abilities. The projects are listed below. Read the listed schedule time for the projects and choose which project(s) you would like to serve with during the week.
You must sign up to participate in Lift Lamar. Sign up online or at the welcome center on Sunday morning on March 17 and March 24. The last day to sign up is March 31.
Sunday, March 31
Monday, April 1
Tuesday, April 2
Wednesday, April 3
6:30p:
Kick-Off Worship Night and Team Meet-and-Greet Time in the CFLC.
This night is designed so you can meet your team and discuss your project. You will also receive your t-shirt!
10a-1p:

Police Department /Sheriff's Office Cookout
10a-2p:

Serving at

Hope Tree Ministry
4p-8p:
Serving at Hope Tree Ministry
5p-7p:

Prayer Walk and Trash Pick Up Around Schools
5p-7p: Fire/EMS Cookout
10a-2p: Great Exchange at Gordon State College
10a-1p:
Senior Citizen Apartment Outreach
5p-7p: Gordon State College Residence Hall Goody Bags
5p-7p:

Prayer Walk and Trash Pick Up Around Schools
10a-1p:

Serving at the Library
5p- 7p:

Prayer Walk and Trash Pick Up Around Schools
5p- 8p:

Adopt-A-Block Party and Cookout at Apartments (behind the high school)
Download Lift Lamar Graphics and share them on your social media accounts!
Use the hash tags:
#LiftLamar
#WeGetToDoThis